About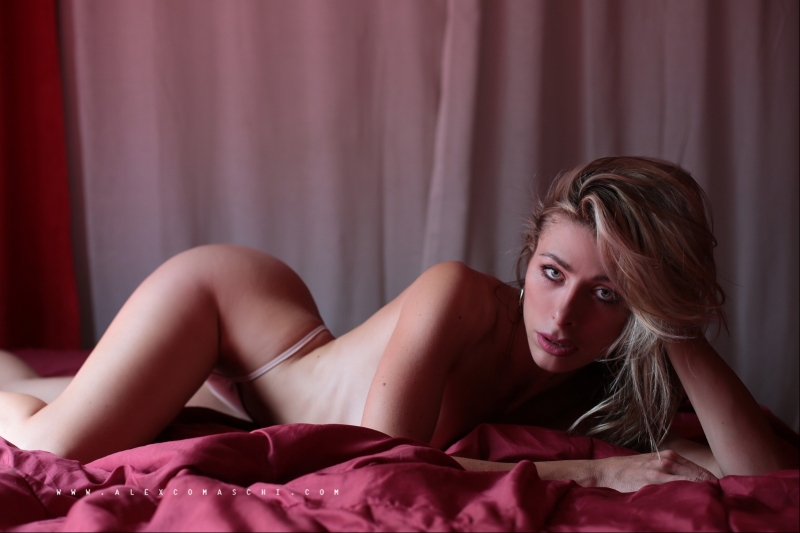 Freelance Model.
Altezza:

170

Taglia:

xs, 38

Misure:

86-63-90

Città:

Roma
Peso:

53 kg

Scarpe:

39

Email:

cristinka.uk@gmail.com

Generi:

Portrait, Beauty, Fashion, Artistic yoga, Nudeart, bodyscape, glam, boudoir,
Hello everybody! My name is Cristina, known as kiwifree. I am Ukrainian freelance model living in Rome, Italy. I have almost 5 years of experience in modeling, in the various fields such as beauty, fashion, glamour, boudoir, artistic nudes, fine art, bodyscape, lingerie, bodypainting, performance, hair&makeup modeling… Shooting in couple, workhops, modelsharing.
Published Editorial
2021-2022
COVER in Imirage, Redline, Anvane, Marika, Le Desir, Untold, Loov
More then 30 publication in one year.
Le Desir, Beautica, Anvane, Imirage, 6xmagazine, Malvie, Edith, Boudoir Inspiration, GP magazine, Selin, Vigour, Marika, Nakid mag, Untold, Venus Gallery, Low Ride Magazine, Corriere della città
Commercial spot
Solarium Napa Center Ostia 2021
V lounge beach and for studio Becreart, Ostia 2021
Canestri autonoleggi - Noleggio auto d'epoca e di lusso, Roma 2021
Hostess. Promoter
Sportive events
International competition of Kickboxing 2022 Umberto Lucci Team, Civitavecchia Extreme top fighters. ETF PRO Boxig. Civitas World Fighting Tour Ring girl
Luxury Golf Cup Roma Luxury Golf Cup 2022, 2021
International Fair of customized moto Eternal City Custom Show, Roma 2021
Promoter Beaty 2022 Aloxxi, Myveg experience Roma
Promoter New Sportive Brand 2022 Alex Borelli, Milan
Promoter New Sportive Brand Uomo Donna 2021 "Gladioteam" Roma
Runway
Sposiamoci Atelier 2022 Presentation of NC Morilee 2023 Latina
Dafne event, Rosa Spose Couture, Cerveteri 2021 Finalist Miss Women and cars.
Miss Latina Beach 2021, 2022 Finalist Miss Latina Beach 3-d place
Miss Intimo 2022 Anzio
Miss Universal Beaty Contest - Titile Miss Elegance
Make up model
Academia Face Place, Roma 2022
Make up model per Pablo Gil Cagne
Makeup Agency Academia di Trucco, Roma 2021
Make up model per la scuola di Daniela Argiolas Make up Artist Pro
Wedding shoot
Valore Sposi, Fregene 2022
Sposiamoci Atelier Wedding Latina 2022 (New Collection 2023 Morilee)
Valore Sposi Atelier, Civitavecchia 2022
Rosaspose Couture, Cerveteri 2021
Hair model
Kaiamy Hair Spa, Roma 2021-2022
Mauro Virgu Parucchieri, Torino 2022 Taglio e colore
Saccucci Master class, Roma 2022
Haircoutureeur, Roma Acconciature da Sposa
Body Painting Model
Makeup agency Academia di Trucco Professionale, Rome . Progect "Galassie e Spazio"
Portfolio
Photomodel 2022 - 2019 Italia, USA, Greece, Hungary, Germany, Sicily, France,Spain,Sweden
Experience one one, in couple, workshop, model sharing. In whole Italy and outside. Genres from Portait, Fashion, Glamour, Boudoir, Pin-up, Wedding shoot, artistic photography, Fineart, Yoga, Performer, Nudeart, Body painting.